Tuning Fork TherapyŽ
Tuning Fork TherapyŽ offers bracelets, necklaces, pendants and more...
All prices quoted below are for shipment inside of the U.S. Please contact me at FrancineMilford@cs.com for shipping costs outside of the United States.
Order more than one item from this website at the same time and save postage $$$.
Drop me an email with your order and I will send you an invoice with the corrected shipping costs.
Pendulum-Bracelet combo
Pendulum-Bracelet Combo
Wear as a bracelet-detach and use as a pendulum
Choose from Smooth or Faceted.
Pendulum-Bracelet (smooth)
Only 1 left
Cost: $9.99 plus $7.99 U.S. postage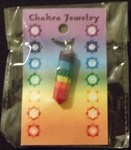 Large Crystal Pendant Point
Large Crystal Pedant
Brand New and Beautiful!
Cost: $12.99 plus $7.99 U.S. postage
On Sale! Now $9.99 + postage
While supplies last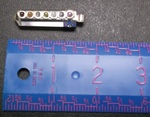 Small Quartz Pendant Point
Small Quartz Pendant
(as shown in image above)
Brand New and Beautiful!
Cost: $9.99 plus $7.99 U.S. postage
On Sale Now $7.99 + postage
While Supplies Last
Gemstone Chip Earrings (pierced)
Gemstone Chip Earrings (pierced)
Only 1 left
Cost: $2.99 plus $7.99 U.S. postage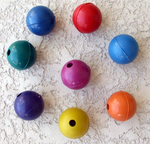 Set of 8 Chakra Balls for Tuning Forks

Set of 8 Chakra Balls for Tuning Forks
Cost: $12.99 plus $6.99 U.S. postage